ABOUT THE HOUSTON SALSA CONGRESS
In 2000, under the direction of Jorge Mercado, Houston Salsa Dancers, Inc., a 501(c)(3) nonprofit organization, hosted the first Houston Salsa Congress of its kind in the City of Houston highlighting the beauty, creativity and culture of Latin music and dance.  Today, under the direction of new Board Members and in collaboration with Albert Torres Productions, the Houston Salsa Congress has grown to become one of the largest Salsa events in the South, and a "must attend" for many around the world.  Purchase Tickets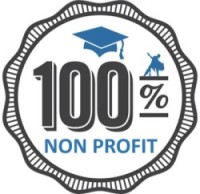 WHAT IS A CONGRESS
By definition , a "Salsa Congress" is typically a multi-day dance festival featuring workshops, social dancing, performances and competitions.  The format was first pioneered at the Puerto Rico Salsa Congress in 1997.  Learn more about the Salsa Revolution from the PBS special, Latin Music USA.
YOUR FUNDS AT WORK
We are proud to say that the Houston Salsa Congress is 100% nonprofit with an integral part of our event funds contributing to the annual Houston Salsa Dancers, Inc. Educational Scholarship Program.  Students participating in community-based programs and involved in Latin dance and/or music activities have an opportunity to apply each year (Read more about our Scholarship Program).
APPLY TO OUR SCHOLARSHIP PROGRAM
COLLEGE DAY
During the weekend of the Houston Salsa Congress, the HSD Scholarship and Outreach Committees work in collaboration with surrounding schools to present "Bailando Hacia La Universidad" ("Dancing Your Way to College"). "Bailando Hacia La Universidad" is a half day forum for high school and college students with motivational guest speakers presenting on various topics including college choices, financial aid and the enrichment of Latin culture.  The event ends with an exciting performance by one of our featured performers.